Vill du vara med i ett tidigt skede av vår startupresa? NewSplitter söker medarbetare som vill jobba för andelar i vår startup!
Apputvecklare
Minst 2 års erfarenhet av React Native, EXPO, AWS 

Koda och led apputveckling (vi har för tillfället 4 juniora utvecklare i laget)

Arbeta för andelar hel- eller deltid 

(Slicing Pie) 

Vi har kontorsplats i Malmö men är helt öppna för remote 

Du brinner för det fria ordet och medborgarmakt!
Social Media marketing / Community manager


Erfarenhet från digital marknadsföring – Sociala medier är meriterande

Skapa marknadsföringsmaterial  
Starta och upprätthåll marknadsföringskampanjer i våra social medier
Arbeta för andelar (Slicing Pie) 
Hel- eller deltid

Vi har kontorsplats i Malmö men är helt öppna för remote 

Du får gärna vara samhällsdebattör som inte drar sig för att vara aktiv i kommentarsfält!
Vill du vara med och bredda människors perspektiv, ge en djupare förståelse av samhället och samtidigt främja yttrandefrihet och debatt? Tveka inte att höra av dig! 
Känner du någon som du tror skulle vara intresserad, tipsa dem gärna om oss och dela filmen nedan!
Vi som ligger bakom NewSplitter
NewSplitter är en svensk startup från år 2020, startad av Per Collner för att råda bot på den dystra utveckling som nyhetsvärlden haft under de senaste årtiondena; filterbubblor, opålitlig och partisk rapportering samt bristen på en balanserad debatt. Lösningen heter NewSplitter, och är en unik plattform för att konsumera och diskutera nyheter. De som i dag ligger bakom appens utveckling och tillväxt är:
Per Collner – Grundare och VD – M.Sc. Product & Process Development
Per startade NewSplitter för att han brinner för öppen, ärlig och aktiv samhällsdebatt.
Som produktutvecklare och konstruktör har Per mångårig erfarenhet av att leda och arbeta med teknisk kreativitet. Som VD på NewSplitter tar han hand om externa kontakter, kontakt med app-användarna, ekonomi, utveckling av appen och den dagliga verksamheten.
På fritiden finner du Per på dansgolvet, i skidbacken eller på en kiteboard.
Viktor Lindell – Tillväxtchef (CGO) – MBA International Marketing & Brand Management
Viktor anslöt sig till NewSplitter år 2021 med målet att bringa nyheter närmare folket och göra samhällsdiskursen mer rättvis, balanserad och nyanserad. 
Som produktchef och marknadsförare har Viktor erfarenhet av att leda utveckling av digitala produkter och kommunikation för att skapa användarupplevelser för miljontals användare. Som tillväxtchef (Chief Growth Officer) på NewSplitter ansvarar han för användarundersökning och utveckling av appen, marknadsföring och varumärkesstrategi. 
Vid sidan om arbetet är Viktor gärna på resande fot, i vågorna eller i en bubblande utelivs-miljö.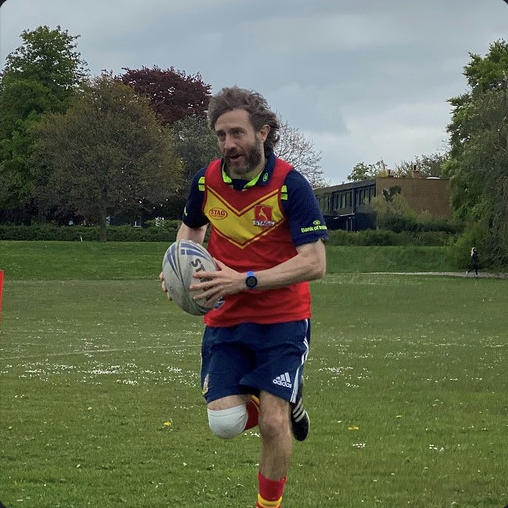 Stuart Hicks – Web & App Developer
Stuart joined NewSplitter in 2022, to support us with building a Web-app version of our mobile app. He quickly helped us launch an MVP solution, and has since also supported on the mobile side, with backend work, and as a mentor for more junior colleagues. 
Stuart is a great leader, who supports other team members, and acts as a liaison between management and the dev team.
In his spare time, Stuart likes playing rugby, spending time with his kids and being in his garden. Stuart hails from the UK and has lived in Sweden since 2011. 
Ansal Antony – Sr. Developer 
Ansal is an iOS App Developer with 7+ years of experience, who joined NewSplitter in 2023.  He is the lead developer for our mobile apps, built in React Native. 
He has experience working with iOS, Swift, Objective C, Xcode, MVVM, MVC, Firebase, Analytics, Core Data, UIKit, Foundation, API Integration, Storyboards, XIB, Cocoapods, Push Notifications & Deep linking SwiftUI, Jira, Git, React native, Javascript.
Ansal enjoys learning new technologies, traveling and spending time with family. Ansal hails from India and has lived in Sweden since the end of 2022. 
Sadia Basra – Frontend Developer
Sadia, an accomplished frontend developer, has been an invaluable asset to our team since she joined in 2022. While specializing in web development, she has provided exceptional support in React Native for our mobile app. Her expertise and dedication have significantly contributed to the success of our endeavors.
Proficient in React and React Native, JavaScript, ES6, Java, HTML5, CSS3, Bootstrap, Chart.js, Google Charts, Dockers, Jenkins, Postman, Git, Bitbucket, Jira, TFS, Confluence, JSON, Nodejs, AWS, S3, Textract.
Sadia has a passion for learning about new technologies. While hailing from Pakistan, she now resides in Stockholm, where she maintains a strong commitment to delivering high-quality work and staying updated with the latest advancements in her field.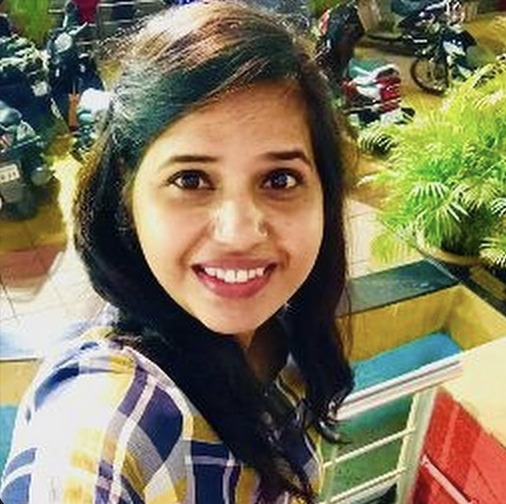 Jagriti Singh – Backend Developer – Diploma in Wireless and Mobile Computing from CDAC
Jagriti joined NewSplitter in 2023, to support us with improving our backend and implementing our AI-rewriting functionality. She quickly learned about how our backend works, and she helped organize and structure our libraries in more efficient ways. She is skilled in Python and works with AWS, Lambda functions and 3rd party solutions like BeautifulSoup.
Jagriti is an invaluable team member, who takes a big responsibility as our main backend dev.
In her spare time, Jagriti likes traveling, spending time with her kids and learning about new technologies. Jagriti hails from India and has lived in Gothenburg since 2021.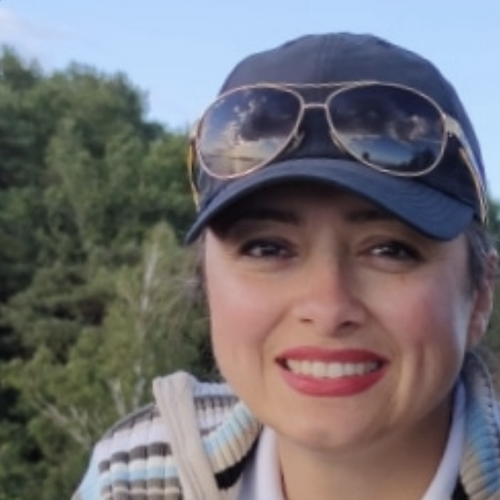 Naghmeh Shahzadeh – Product Designer
Naghmeh joined NewSplitter in 2023, to support us with designs for the mobile app and website, as well as to conduct market research and positioning work.
She is skilled in Illustrator, Photoshop and Figma, and works according to Design Thinking methodologies.
In her spare time, Naghmeh likes to make art, spend time with her family and learning new languages. Naghmeh is originally from Iran and has lived in Sweden since 2008. 
Tidigare medarbetare som varit med och byggt NewSplitter
På NewSplitter är vi öppna för alla sorters samarbeten, och vi arbetar bland annat med praktikanter, frilansare och arbetskraft från Jobbsprånget. Nedan hittar då några av våra tidigare medarbetare, som vi gärna hyllar för deras värdefulla kontributioner! 
Aswathy Sunil Karripayi – Product Designer
Aswathy joined NewSplitter in 2022, order to support us in creating a new brand identity, a full revamp of our mobile app and to create marketing material.
Her great design eye and outstanding work ethics has been vital in creating a new visual identity for NewSplitter. She is always open to learning, improving herself every day, on her way to becoming a world-class designer.
Aswathy likes spending time with family, traveling and being creative. Aswathy moved from India to Sweden and lives in Stockholm.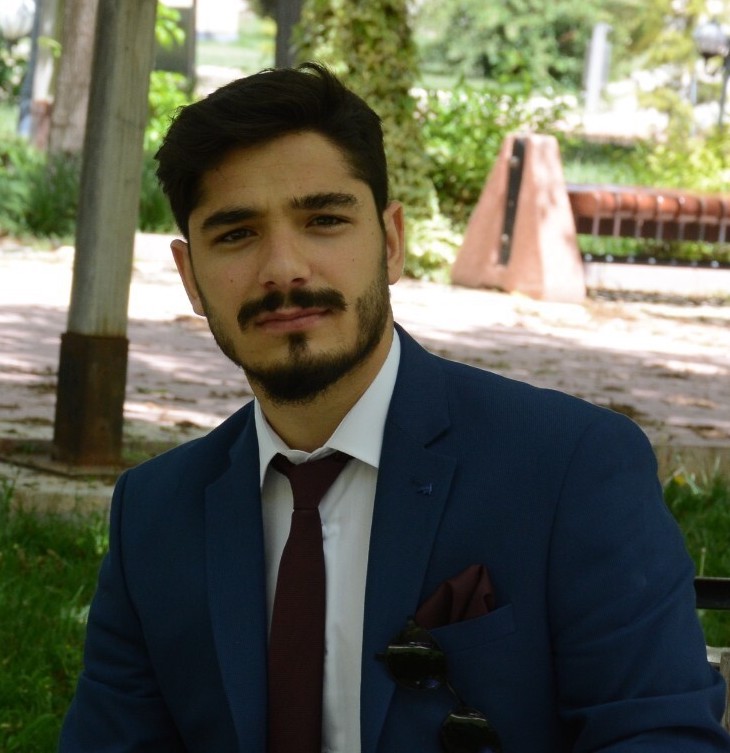 Murat Duman – Jr. App Developer – Computer Engineering from Konya Technical University
Murat joined NewSplitter in order to help people understand society more deeply, and to promote freedom of expression and open discussion.
He assists in application development as an intern, working through Jobbsprånget. He is always open to learning, improving himself every day, on his way to becoming a world-class front end developer.
In his spare time, Murat plays football at least 2 days a week and follows his favourite team Fenerbahce on TV. Murat recently moved from Turkey to Sweden and is most comfortable communicating in Turkish and English. 
Tariq Mahrous – Jr. App Developer – Front-end Development from Helsingborg Yrkeshögskola
Tariq joined NewSplitter as an intern in 2022  to gain valuable experience in mobile application design and development. He continued supporting NewSplitter after a satisfactory internship and finishing his studies at Helsingborg Yrkeshögskola (Higher Vocational Education) with high marks.
Tariq is experienced in Node.js, React, Javascript, HTML and CSS, headless CMS, UX design and agile methodology, with 5+ years of experience and many practical projects under his belt. Happy, positive and persistent, Tariq's not satisfied until he's done his best and thus achieved good results.
Tariq's greatest personal strength is his self-driven initiative and he likes the feeling of starting his favorite music and working efficiently throughout the day. In his spare time, Tariq likes traveling and spending time with family.  He hails from Syria and currently lives outside of Malmö.